Apr 21, 2020 01:38 PM Central
Cassandra Row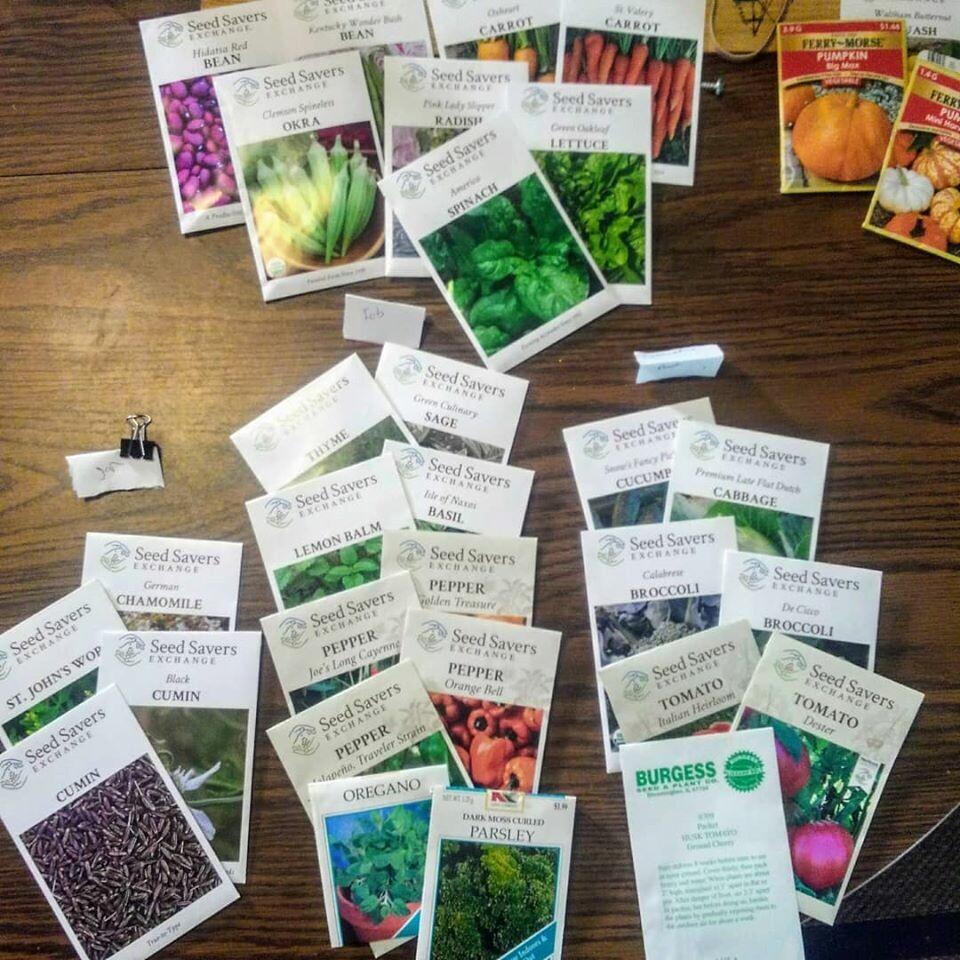 This post may contain affiliate links, which means that I may receive a commission if you make a purchase using these links, with NO additional cost to you.
A few years ago, I decided to try to start my own plants. I started with just a small greenhouse starter, that could only start 8 plants at a time. It was a huge success! I started my peppers and tomatoes that year. They did not survive the garden transplant however (more on that later). That summer I found a small greenhouse on sale at Tractor Supply. I was thinking about getting a greenhouse anyway, so…I bought it!
I like to start my plants early, especially if it is a plant I'm trying for the first time. By early I mean January. This way if the first attempt flops, I have time to try again. The trickiest part of starting plants this early is getting enough warmth and light to the seeds. Grow lights are a must in Nebraska to have a chance at getting plants to grow this early. I found mine on Amazon (click the descriptions to follow the links). The two I have in my greenhouse are
somewhat adjustable, with 2 lights and auto off.
I have a different one I love that comes with a
programmable on/off.
I used this one in my basement, so I don't have to remember to constantly turn it on.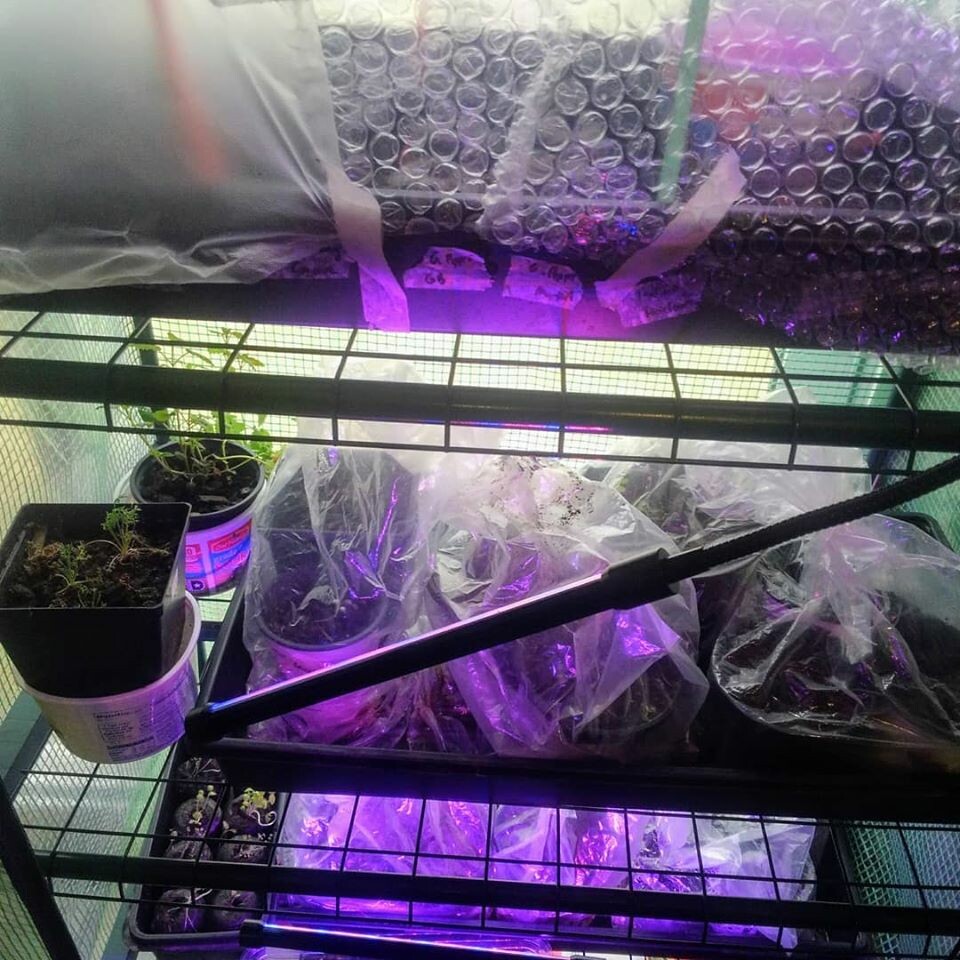 To decide when to start your plants, first decide when you can (because of frost) and want to (because of schedule), then count back. I sort my seeds by the month they will need to be started. The back of the package usually has how many weeks the plants will take to get going.
I plan to have most of my garden planted by Mid-May, so I started the first of my herbs in January, as they go in pots around the house and can be pulled into the garage if a late freeze happens. These are also herbs that I have had difficult starting in the past, or were first time herbs. February I usually start the rest of the herbs, unless they are a direct sow like cilantro or dill. I also started my peppers in February, as I have difficulty getting them big and strong enough to survive the garden when I start them in March/April. March, I start the tomatoes (so they get bigger), broccoli and other early plant vegetables. Early April I start the cucumbers and other easy start plants. April is also the last attempt to restart any of the plants that failed earlier.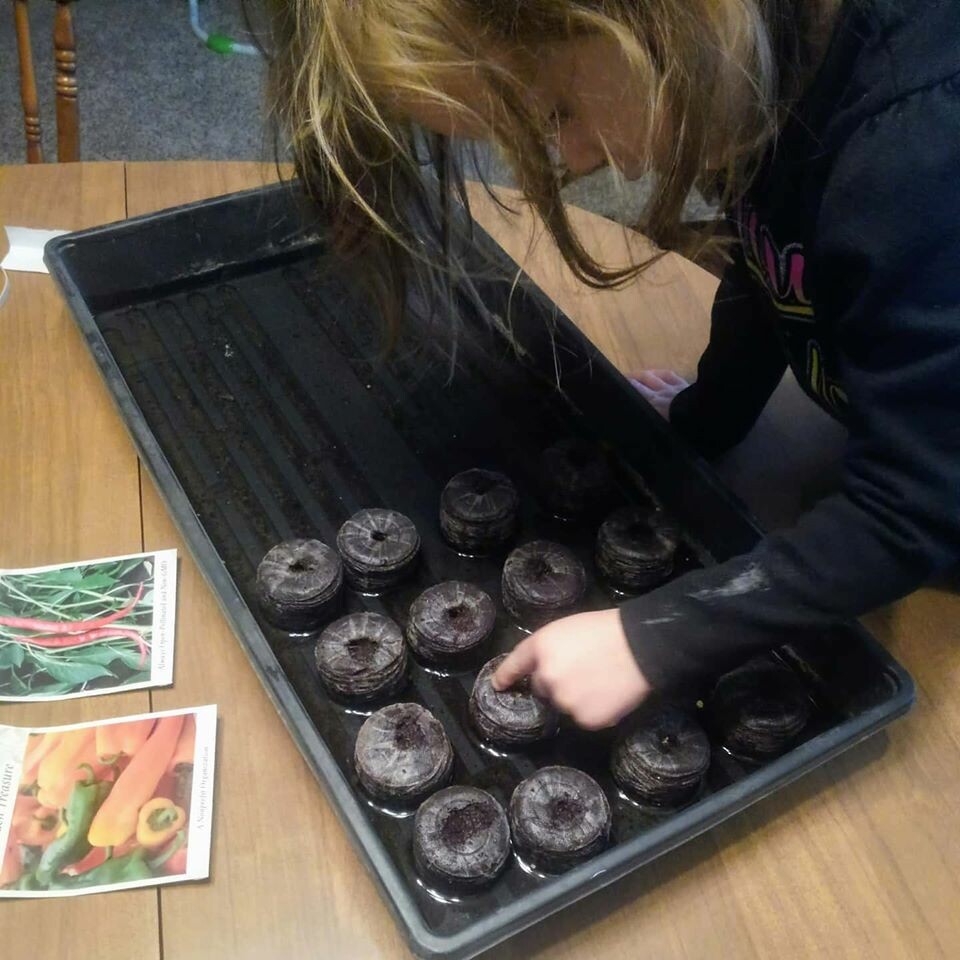 I use these handy
seed pods
to start my plants and
simple grow trays
. Just add water over the pods and let them expand, then plant your seeds. I use saran wrap to drape loosely over the tray to keep the humidity up. As the plants grow, I'll use straws or spoons to prop the cover up for a few weeks before taking it off. This method works well if you don't have a green house as well, because the plastic acts much like a mini greenhouse. To increase soil temperature early, you can buy a heat mat especially for seeds. I used a heat pad on a timer to experiment with at first, and plan on purchasing a
grow mat
for next year.
Iv loves to help me start all the seeds by pushing them into the little pods. As much as I like things tidy, I do believe in teaching my children as I do things, so I deal with her mess as she helps, and we also get a lesson on cleaning up at the end.
Wanting a community to lean into? Join the FREE Courageous + Purposeful Mommas group! This community is for the Mommas, mommas to be, in the midst of raising, and kids grown, looking for tips on building your family up and providing for them through natural methods. Tips include: gardening, bulk buying, caning,/preserving, livestock, homesteading, and home remedies. Your family is precious, and this group is to help you gain the knowledge and tools to keep your family well and not reliant on outside professionals. Remedies and tips are easy and simple for the busy momma, time is precious after all, including pregnancy, birth, young kids, and illness. Trust your Momma gut again! This community offers the resources + community you need to help get started on your journey and prepare for whatever future you envision.
Click here to get the stories straight to your email:
For more on wellness tips click here:
For more on homesteading on your budget click here:
For more simple DIY updates click here: