Jun 9, 2020 09:05 AM Central
Cassandra Row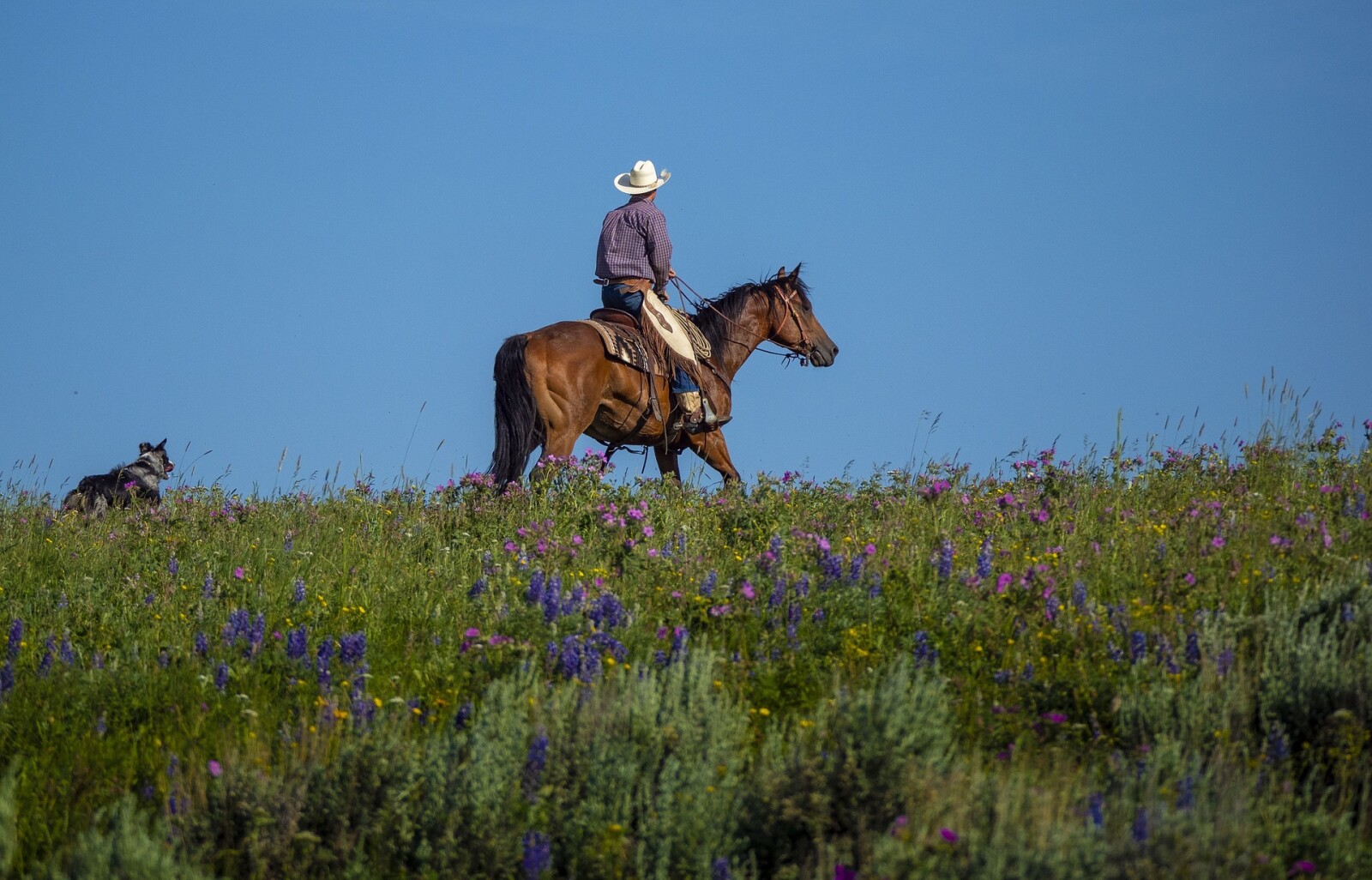 This post may contain affiliate links, which means that I may receive a commission if you make a purchase using these links, with no additional cost to you.
I have wanted to make my own fly spray for my horses for more than a year now. The one fly spray I found that actually works for an extended period of time, was loaded with stuff I didn't want around my kids. I had to make sure my 3 year old didn't get a hold of the bottle to "help" and had to make sure I sprayed the horses down after my special needs riders were done brushing and picking the horses feet. Mostly I just wasn't using it unless absolutely necessary (like the horse would not stand still due to the flies biting). Read all the way to the bottom for the recipe I found to work.
Looking this spring, I found a "greener" spray that had peppermint, rosemary, citronella, lemongrass, and geranium. I had talked with my sister, in Oklahoma, and she was using lavender, peppermint, eucalyptus, and citronella in a spray, while feeding lavender and citronella, with good success. I also found a recipe calling for peppermint, citronella, purification, eucalyptus globulus, tea-tree, cedarwood, and thyme.
So I mixed my own to test it out. The first batch I made had peppermint, citronella, purification, eucalyptus, tea-tree, cedarwood, and thyme (it had most of the other recipes plus). I then tested it against the old spray, left legs with the mix, right leg with the old stuff. Day one, by the end of the day the old stuff was still working.
So I added a little rosemary, lemongrass, and geranium (may as well right). This combination seems to last almost as long as the old stuff. WIN! Now I just have to keep it out of my daughters reach.
I also started feeding them citronella, lavender, and lemongrass essential oil. The older horses also started getting peppermint to help them keep cooler and eating. Caution! Only feed essential oils that you know are absolutely pure, with no contamination or fillers. The company I use have a fantastic Seed to Seal commitment and have the highest standards for their oils.
Fly Spray of Horses (16 oz bottle)
1 capful Thieves Household Cleaner
15 drops Citronella
10 drops Purification
7 drops Eucalyptus Globulus
5 drops Tea Tree
7 drops Cedarwood
6 drops Thyme
6 drops Rosemary
6 drops Lemongrass
6 drops Geranium
Fill with water and gently shake before use.
Wanting a community to lean into? Join the FREE Courageous + Purposeful Mommas group! This community is for the Mommas, mommas to be, in the midst of raising, and kids grown, looking for tips on building your family up and providing for them through natural methods. Tips include: gardening, bulk buying, caning,/preserving, livestock, homesteading, and home remedies. Your family is precious, and this group is to help you gain the knowledge and tools to keep your family well and not reliant on outside professionals. Remedies and tips are easy and simple for the busy momma, time is precious after all, including pregnancy, birth, young kids, and illness. Trust your Momma gut again! This community offers the resources + community you need to help get started on your journey and prepare for whatever future you envision.
Click here to get the stories straight to your email:
For more on wellness tips click here:
For more on homesteading on your budget click here:
For more simple DIY updates click here: