Jun 24, 2021 12:45 PM Central
Cassandra Row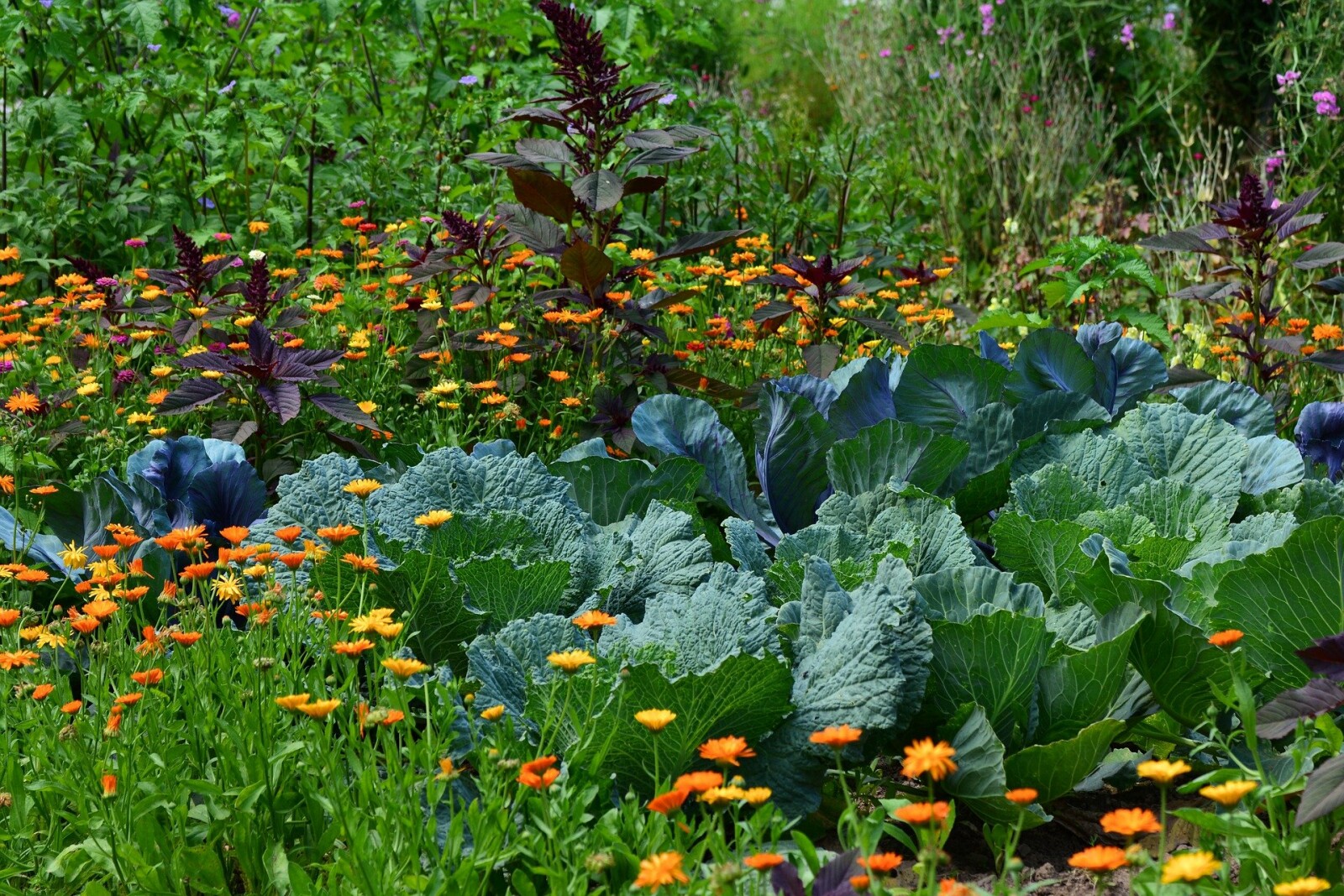 This post may contain affiliate links, which means that I may receive a commission if you make a purchase using these links, with NO additional cost to you.
We are in the heart of gardening season in Nebraska. Plants are up, cool seasons done, most of the weeding is done, and the fruit of the labor is starting to show. It is honestly the best time. Water the garden and pick the produce and enjoy! The early hard work of establishing plants is done and the bulk of harvest is yet to come.
I'm often asked when people see or hear about my gardens: "How do you get it all done?" The short answer, 'Little by little." I started small with my garden, a few simple easy to grow plants and have expanded from there. Every year my garden has grown a bit, with more plants, more variety, and more space. Along the way I learned a few things that help cut down on the amount of work over the summer.
#1 Mulch. Not just the 1-2 inches of mulch or dusting like you do when planting grass, but deep mulch. Like 4-6 inches of mulch. Why that deep? Not only does it help the moisture stay in the soil better, it blocks much of the weed growth. Will you still have to weed? Yes, but much less. Who has time to spend all day weeding anyway?
#2 Tackle small parts at a time. This one hit hard this year. I would look at everything that needed done, planted, weeded, prepped, watered, and simply become overwhelmed. Once I reminded myself to tackle small chunks at a time, it made the job more do-able and less stressful. I divide the garden into sections for planting, weeding and watering and stick with the smaller parts. I am more likely to finish one section before it gets too hot or the kids need me that way.
#3 Try one new thing at a time. This is huge for beginners. I started with a sweet corn patch my hubby planted, some pumpkins and cucumbers that took over, and maybe a tomato plant and pepper. I cannot even count how many plants I have now without walking around the gardens. Each year I added one or two varieties to try. Became good with those and added more. I also started with small patches to experiment with so space isn't wasted.
#4 Companion plant. This took me a few years to catch on to. It actually started by accident, when I couldn't fit all my tomatoes in one spot in the garden. The results were worth repeating year after year! There was less bug damage to the overall crop when plants were mixed together. This year I took a spin on it and planted my tomatoes all in beds together, but planted basil around them. Basil tends to repel the bugs attracted to the tomatoes and I wanted more basil. It was a win-win. Check out the list of friend/foe plants I made earlier for more details.
What are some lessons you've learned from your hobbies that others would benefit from?
Wanting a community to lean into? Join the FREE Courageous + Purposeful Mommas group! This community is for the Mommas, mommas to be, in the midst of raising, and kids grown, looking for tips on building your family up and providing for them through natural methods. Tips include: gardening, bulk buying, caning,/preserving, livestock, homesteading, and home remedies. Your family is precious, and this group is to help you gain the knowledge and tools to keep your family well and not reliant on outside professionals. Remedies and tips are easy and simple for the busy momma, time is precious after all, including pregnancy, birth, young kids, and illness. Trust your Momma gut again! This community offers the resources + community you need to help get started on your journey and prepare for whatever future you envision.
Click here to get the stories straight to your email:
For more on wellness tips click here:
For more on homesteading on your budget click here:
For more simple DIY updates click here: