Jul 28, 2020 03:39 PM Central
Cassandra Row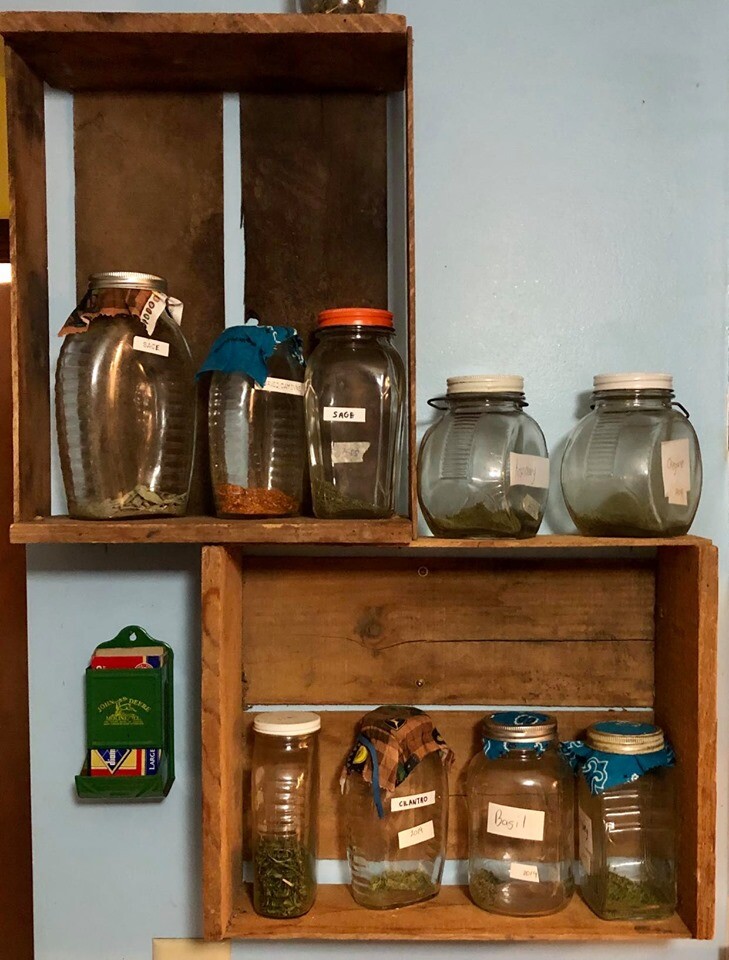 This post may contain affiliate links, which means that I may receive a commission if you make a purchase using these links, with NO additional cost to you.
I love the fresh herbs in the summer, but I also love being able to use them throughout the winter in cooking and teas. What is the best way to dry them to keep them freshest? In past years, I would lay them out in old crates and let them dry, usually in the basement (out of the way of small children). What I noticed though was they would lose a lot of the scent and flavor.
This year I am using the dehydrator and drying them down faster. The pro is they seem to be holding their flavor and scent better. The downside is I have to actually plan. In the past I would cut all the herbs and then dry them at the same time. I can not do that with the dehydrator without meshing the herbs flavors. So this year my dehydrator has been on heavy duty drying herbs most days of the week. It definitely worth purchasing one that you can add trays to, like this dehydrator and these additional trays.
Finding the best way to dehydrate them took some playing. Most herbs dry well on the lowest setting of 95 degrees. The bigger herbs like chives and large basil leaves I have to cut up into smaller chunks so they dry. After they are dry I take a coffee grinder and grind them up quickly. If there is moisture left in the leaves, the grinder will not grind them well. If this happens I simply lay the herb back out on a dehydrating tray and let it dry longer.
After they are dry I put them in a clean dry jar with a solid lid. I received a bunch of old honey jars from my grandmother that I love to store my herbs in. They are cute and gives them a purpose since they really can't be used for canning. I wish I had more lids for the little ones, as many of the herbs won't fill the big jar.
Dehydrating herbs instructions:
Fill trays

Set Dehydrator to 95 degree

Walk away for at least 12 hours

Check to see if herb is dry to the touch

Grind in coffee grinder or blender

Store in airtight glass jar
Wanting a community to lean into? Join the FREE Courageous + Purposeful Mommas group! This community is for the Mommas, mommas to be, in the midst of raising, and kids grown, looking for tips on building your family up and providing for them through natural methods. Tips include: gardening, bulk buying, caning,/preserving, livestock, homesteading, and home remedies. Your family is precious, and this group is to help you gain the knowledge and tools to keep your family well and not reliant on outside professionals. Remedies and tips are easy and simple for the busy momma, time is precious after all, including pregnancy, birth, young kids, and illness. Trust your Momma gut again! This community offers the resources + community you need to help get started on your journey and prepare for whatever future you envision.
Click here to get the stories straight to your email:
For more on wellness tips click here:
For more on homesteading on your budget click here:
For more simple DIY updates click here: