04/13/2023 12:00 AM Central
Cassandra Row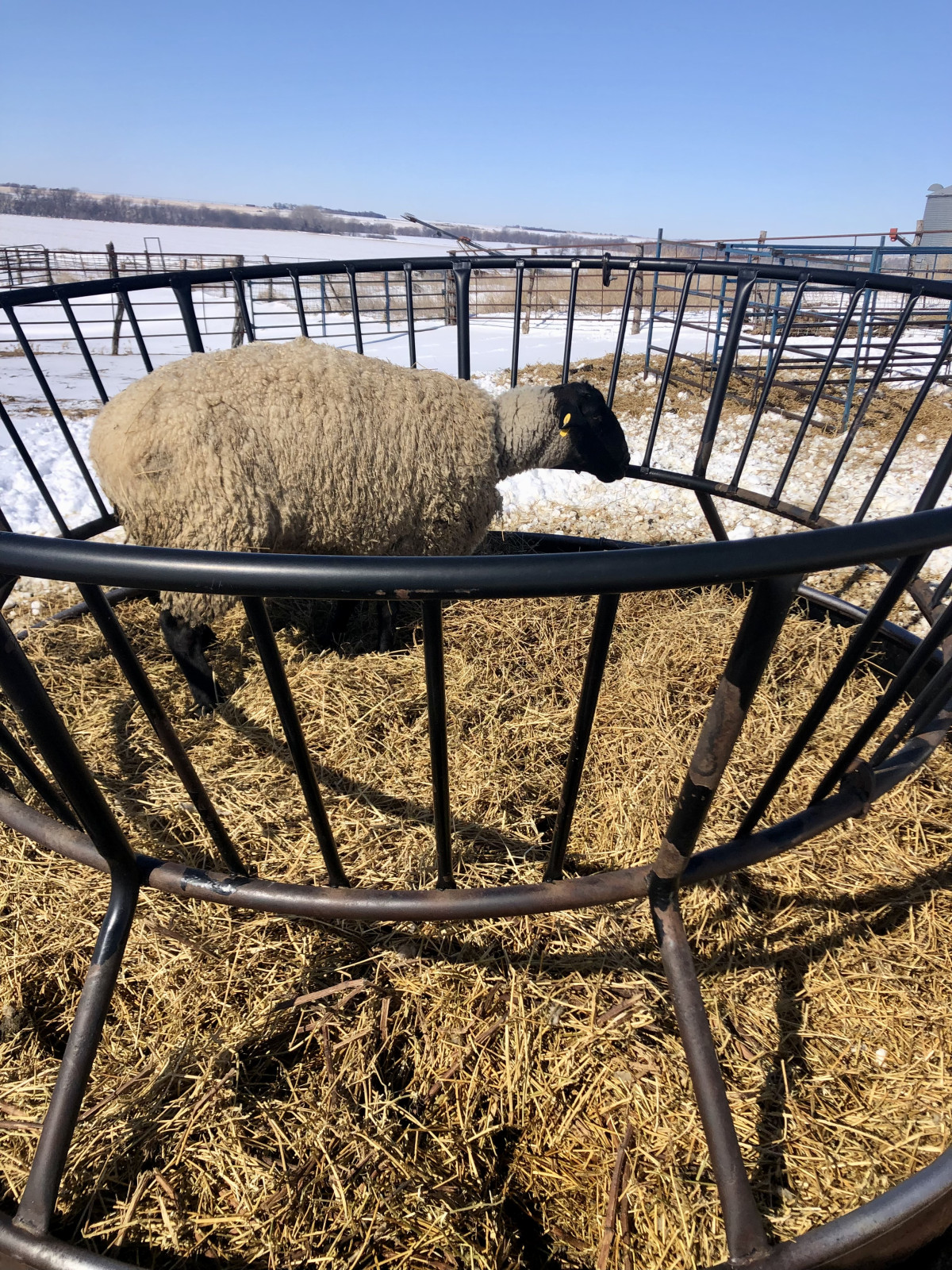 This post may contain
affiliate links
, which means that I may receive a commission if you make a purchase using these links, with NO additional cost to you.
Feeding sheep isn't really complicated. There are a few key things to keep in mind though. Buckle up were going to fly through 20 years of sheep feeding experience in 492 words. If you want more details, join my free group linked below. Let's go!
First if you're grazing sheep, keep in mind they prefer broad leaf weeds over grass. Perfect for chemical free pasture weeding. You will however need to have some kind of predator proofing. Sheep are favorite meals for several large predators, like coyotes. We'll talk more on fencing in a later blog. Another good option is to run some kind of livestock guarding, either a dog, donkey, llama, or combination are the most popular for sheep. Dividing the pasture into small areas or paddocks and then moving them every 2-3 days, best utilize the pasture.
Forage is key for sheep as they are ruminants. Keep in mind when feeding any ruminant, or really any animal (human included), you are actually feeding the bacteria in the gut first. The bacteria then produce much of the nutrients, in the form of volatile fatty acids, in the rumen. The partly digested food, then passes through the rest of the digestive tract, where it is broken down into absorbable compounds.
If you do not have safe pasture for sheep, not all is lost. You can keep sheep in a dry lot. You will need to have forage, usually grass or alfalfa hay. They will need supplements for vitamins and minerals, as those may be lacking in dried hay. One thing with minerals for sheep is you must feed sheep only mineral. Sheep are very easily to give too much copper and become toxic.
Just prior to breeding season it is helpful to give the ewes some grain, such as corn. The nutrient boost helps to prepare them for breeding and ovulate more eggs, giving a greater percentage of twins. You could do this with pasture as well, by giving them access to new growth pasture, which tends to be higher in nutrients.
Sheep are also expert sorters. If you are unsure of what they are eating, watch them for a little bit and you will quickly see what they sort out. Be careful to give adequate nutrition during pregnancy, but not excessive. To many nutrients you will have very big lambs and need to pull or assist in birth. To few nutrients, you will have weak lambs. Sorting ewes by how many lambs they are carrying can be helpful, but not necessary.
After lambing, ewes will need supplementing if you are lambing in the winter months. Ewes have high nutrient requirements as they are lactating. As weaning approaches, you can decrease the grain to help the ewes naturally dry up. In a dry lot setting, make sure you have a creep area for the lambs to have access to grain formulated for their growing bodies. They will eat hay with their mom (alfalfa is best during lactation).
Remember, sheep need forage first. Pasture is ideal, but you can match hay with seasons and ewe cycle, supplementing with grain as needed. Always have access to clean water, that the smallest lamb in the pen can reach, as well.
As I've grown in my journey as an entrepreneur, mom, gardener, and livestock owner, I struggled to find a planner that met my needs and kept me organized. So, I MADE MY OWN. You can take a look at it on the link blow and buy it on amazon below:
Don't want the whole calendar part? I got you! I pulled the gardening and animal care pages out and put them in a book all their own.
Wanting a community to lean into? Join the

FREE Helping Your Family Homestead for Food

group! This community is for the Mommas, looking to stay home and raise their kids, but

unsure how to keep everyone fed and make ends meet

. I share tips from my journey

from the office, to half the income

and feeding my family from home, while maintaining good nourishing food. Tips include: gardening, bulk buying, caning,/preserving, livestock, homesteading, and home remedies. Your family is precious and this group is to help you gain the knowledge and tools to keep your family well and not reliant on outside professionals.

Remedies and tips

are easy and simple for the busy momma, time is precious after all, including pregnancy, birth, young kids, and illness. Trust your Momma gut again! This community offers the resources + community you need to help get started on your journey and prepare for whatever future you envision.
Starting to garden doesn't have to be hard! I gathered all the tips I've learned over my gardening learning curve and made them into a simple course to jump start your gardening your life.
Supporting Your Family Naturally From the Inside Out community!! This community is for the Mommas, looking to Support Your Family from Nature for Wellness. Tips range from nutrition, herbals, detoxing, natural cleaning, and essential oils. Basically all the things I've learned slowly over the past 5+ years if my journey. We have moved off Facebook, so to better serve our community and be able to discuss openly option for providing for your family in the best way possible.

Join the FREE Community
I've had 3 very different pregnancies. After the first traumatic birth, I learned better and how to care for my body naturally and prevent common pregnancy and birth problems before they arise. This quick course will get you the tools you need to have a naturally healthy pregnancy, labor, and delivery. My first pregnancy I had a normal western medicine all the things pregnancy. My second? I flipped to completely natural, no medicine. Bonus: Preventing Preeclampsia Without the Aspirin & Healing from Birth Trauma
Click here to get the stories straight to your email:
For more on wellness tips click here:
For more on homesteading on your budget click here:
For more simple DIY updates click here: