09/14/2023 12:00 AM Central
Cassandra Row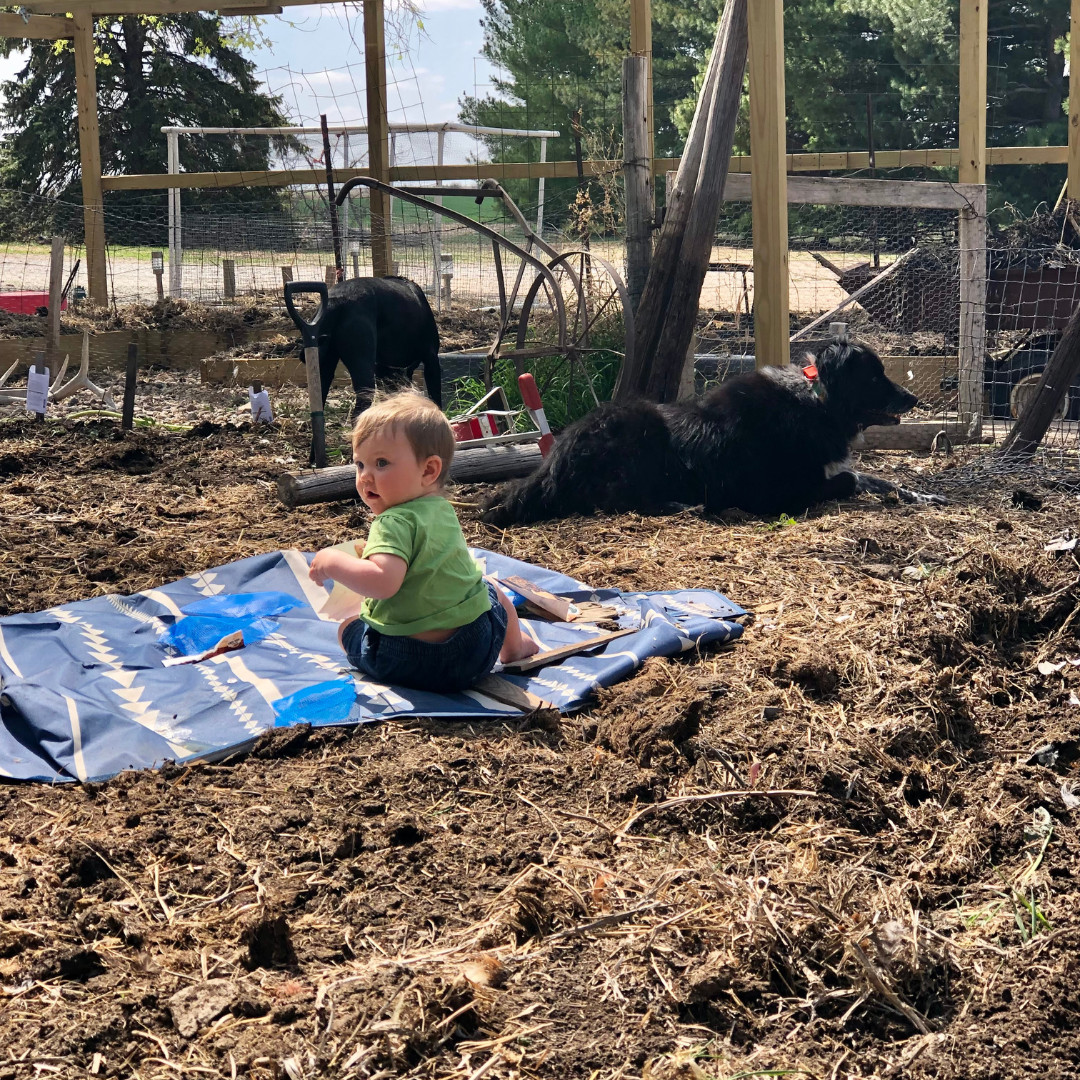 This post may contain
affiliate links
, which means that I may receive a commission if you make a purchase using these links, with NO additional cost to you.
Every farm must have a dog, right? I mean they just go together. But as with anything there are some things to keep in mind for the cost of caring for your dog.
First up feed. Yep, they need to eat unless you want to start losing animals. Depending on the number of dogs you have, how much you will have to feed them. In the old days the family dog was just fed the scraps from the kitchen and whatever rabbit they caught. Most people, however, feed their dog some kind of dog food. The cost of the dog food is going to be dependent on dietary needs. We choose to feed a higher protein feed and one that is free of gluten and soy for our own choosing (I was highly reactive to the gluten even from touching the dog's food at one point).
No matter where you fall on the vaccination argument, rabies is the one your dog should have and stay up to date on. Yes, for the sake of the dog and your children's safety, but also for legal reasons. A dog that bites, even if provoked, and has no rabies vaccination record is put down. Dogs naturally want to protect their territory and occasionally that is even from a wild animal carrying rabies.
There are so many options for dewormer. At minimum I do a 45-day run of diatomaceous earth two times a year for my dogs. This cleans up the internal parasites that can also cross to you or your children. You can also do the commercially available dewormers. A quick note if you have a collie, border collie, or sheltie, do NOT give them ivermectin. It will kill them. All other dogs handle it just fine.
Fleas and ticks are bound to latch onto your dog. Yes, you can do natural repellents. I use guinea fowl to eat the ticks and a monthly essential oil blend. That seems to keep them in check. However, occasionally the ticks get really bad, and I do have to use a commercial tick killer on the dogs. My favorite is Bravecto if I need to treat that way.
Now what the dogs bring to you. These are harder to pen down as far as costs. First guard services. This is mostly against animal predators, though you can get one trained/bred for guarding against people too. Those are just a bit trickier if you have people coming and going from your home.
Some dogs are also good at herding. These are very helpful for moving groups of animals by yourself. Figure their cost at what having another person to help you would cost.
Finally, companionship. Nothing beats the companionship of a good dog. This is also the hardest to put a cost on.
For specific training, like herding, you will probably need to pay for some professional help at least the first time.
For guidelines on picking out the perfect dog for your farm check out that blog

here

. Now go get yourself a dog.
As I've grown in my journey as an entrepreneur, mom, gardener, and livestock owner, I struggled to find a planner that met my needs and kept me organized. So, I MADE MY OWN. You can look at it on the link below and buy it on amazon below.
Don't want the whole calendar part? I got you! I pulled the gardening and animal care pages out and put them in a book all their own.
Wanting a community to lean into? Join the

FREE Helping Your Family Homestead for Food

group! This community is for the Mommas, looking to stay home and raise their kids, but

unsure how to keep everyone fed and make ends meet

. I share tips from my journey

from the office to half the income

and feeding my family from home, while maintaining good nourishing food. Tips include gardening, bulk buying, caning/preserving, livestock, homesteading, and home remedies. Your family is precious, and this group is to help you gain the knowledge and tools to keep your family well and not reliant on outside professionals.

Remedies and tips

are easy and simple for the busy momma, time is precious after all, including pregnancy, birth, young kids, and illness. Trust your Momma gut again! This community offers the resources + community you need to help get started on your journey and prepare for whatever future you envision.
Starting to garden doesn't have to be hard! I gathered all the tips I've learned over my gardening learning curve and made them into a simple course to jump start your gardening your life.
Supporting Your Family Naturally from the Inside Out community!! This community is for Mommas, looking to Support Your Family from Nature for Wellness. Tips range from nutrition, herbals, detoxing, natural cleaning, and essential oils. Basically, all the things I've learned slowly over the past 5+ years of my journey. We have moved off Facebook, to better serve our community and be able to discuss openly options for providing for your family in the best way possible.

Join the FREE Community
I've had 3 very different pregnancies. After the first traumatic birth, I learned better and how to care for my body naturally and prevent common pregnancy and birth problems before they arise. This quick course will get you the tools you need to have a naturally healthy pregnancy, labor, and delivery. My first pregnancy I had a normal western medicine all the things pregnancy. My second? I flipped to completely natural, no medicine. Bonus: Preventing Preeclampsia Without the Aspirin & Healing from Birth Trauma
Click here to get the stories straight to your email:
For more on wellness tips click here:
For more on homesteading on your budget click here:
For more simple DIY updates click here: